Popular Pop and EDM star LABOY Pharaoh's songs are on top of the charts
Pop and EDM star Laboy Pharaoh's positive and energetic music album is now a gold record album.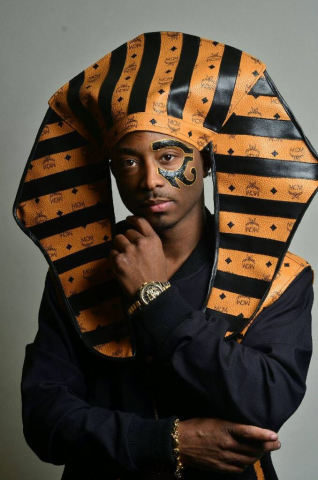 Laboy Pharaoh is a music artist who is a famous Pop and EDM star. His music bears familiarity with some of the classic billboard hits. The music that he creates is an awesome combination of and will remind many of Nelly, Chris Brown, and T-Pain.
His latest album has become a gold record album and the song Vegas is fast rising through the charts. Laboy Pharaoh will also be starring in a new project and in a couple of reality TV shows such as Love & Hip Hop.
Laboy Pharaoh began his musical career in 2004. He has since then performed at the Apollo and has participated in the American Idol and Making of the Band and America's Got Talent.
After making these appearances in prestigious shows, he has performed across the country.
Speaking to the media Laboy Pharaoh was quoted as saying "Michael Jackson is my idol and I want to carry on the positivity that Jackson spread through his music. I want to create music that will appeal to all age groups. I want my music to spread positive vibes."
His remix songs with Doja Cat, Drake, The Weeknd and Charlie Puth have been doing extremely well and are hitting the charts. His first gold record album has also been well received and now he feels it's time for him to pursue a major record deal. "I have always tried to make my own music and not fit in the stereotypes created by the music industry.
My authenticity is what appeals to my listeners, and I have tried to maintain that in my works," said Laboy Pharaoh.
Pharaoh wants to redefine Pop and bring it back to its roots.
On May 6th, 2022, he did an exclusive interview at 5 PM with iHeartRadio's host THE HUSL. The interview with Laboy Pharaoh can be watched here: https://youtu.be/HMRJeAjxYp0
To know more about LABOY Pharaoh, visit https://laboypharaoh.com
Media Contact
Company Name: Pyramid group records
Contact Person: Christopher Powe
Email: Send Email
Country: United States
Website: laboypharaoh.com