Particle Therapy Market Reports Comparison Engine – Douglas Insights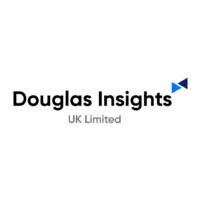 Douglas Insights Announces a Comparison Tool for Particle Therapy Market Reports.
26 July 2022 Isle of Man UK
Adding another feather to the cap, Douglas Insights announces an assessment tool for Particle Therapy Market reports as part of its unique comparison engine. With access to the broadest selection of confidential and non-confidential research publications, the digital tool lets users compare up to three market reports based on Publisher Rating, Table of Contents, Number of Pages, and Price.
Compare now: https://douglasinsights.com/particle-therapy-market
Particle Therapy is an emerging global market. It was valued at USD 560.3 million in 2021 but is expected to reach over USD 1.2 billion by 2031, growing at a whopping CAGR of 8.6%. The rise in cancer prevalence, the non-invasive nature of particle therapy, its minimal side effects, and the increasing adoption of the treatment are identified as the major factors behind the significant projected growth. Increasing investment in cancer research and treatment are also major factors driving the particle therapy market growth.
While the market is expected to grow substantially during the next nine years, limited insurance coverage for particle therapy, unfavorable reimbursement policies, limitations and challenges in accessibility, affordability issues, and rising infrastructural challenges in healthcare organizations will likely remain the key obstacles during the forecasted period of 2021 to 2031.
Visit https://douglasinsights.com/
North America, which led the Global Particle Therapy market in 2021, is expected to retain its position during the forecast period due to the quick and early acceptance of new medical treatments and a higher number of healthcare facilities offering particle therapy. The regional market is projected to display a compound annual growth rate of 7.6% during these years. While North America will continue to lead the market, the emerging markets of China, India, South Africa, and Brazil are also expected to grow and offer lucrative opportunities to key market players.
ProTom International, Inc., Mevion Medical Systems, Inc., Varian Medical Systems, Inc., Sumitomo Heavy Industries, Ltd., and Advanced Oncotherapy plc, will remain the key market players (along with many others) during the forecast period.
In terms of technology, cyclotrons will likely retain the lead position in the Global Particle Therapy Market as they did in 2021 by holding 60% of the market share. Cyclotron is the machine used to perform Proton Therapy, the most common and popular type of Particle Therapy.
Particle Therapy is a type of radiation therapy that uses beams of heavy positive ions, like protons and neutrons to kill tumorous cells in the body. It's an emerging technique for the treatment of different types of cancers.
Related Reports to compare:
https://douglasinsights.com/car-t-cell-therapy-market
https://douglasinsights.com/cell-therapy-biomanufacturing-market
https://douglasinsights.com/inhalation-therapy-nebulizer-market
Media Contact
Company Name: Douglas Insights UK Limited
Contact Person: Isabella Hawke
Email: Send Email
Phone: +447624248772
Address: Bridge House, W Baldwin Rd, Isle of Man IM4 5HA, Isle of Man
City: Isle of Man
State: Isle of Man
Country: United Kingdom
Website: https://douglasinsights.com/