Electric Vehicle Charging Station Market Size to Surpass USD 93 Billion by 2027| Exclusive Study by Astute Analytica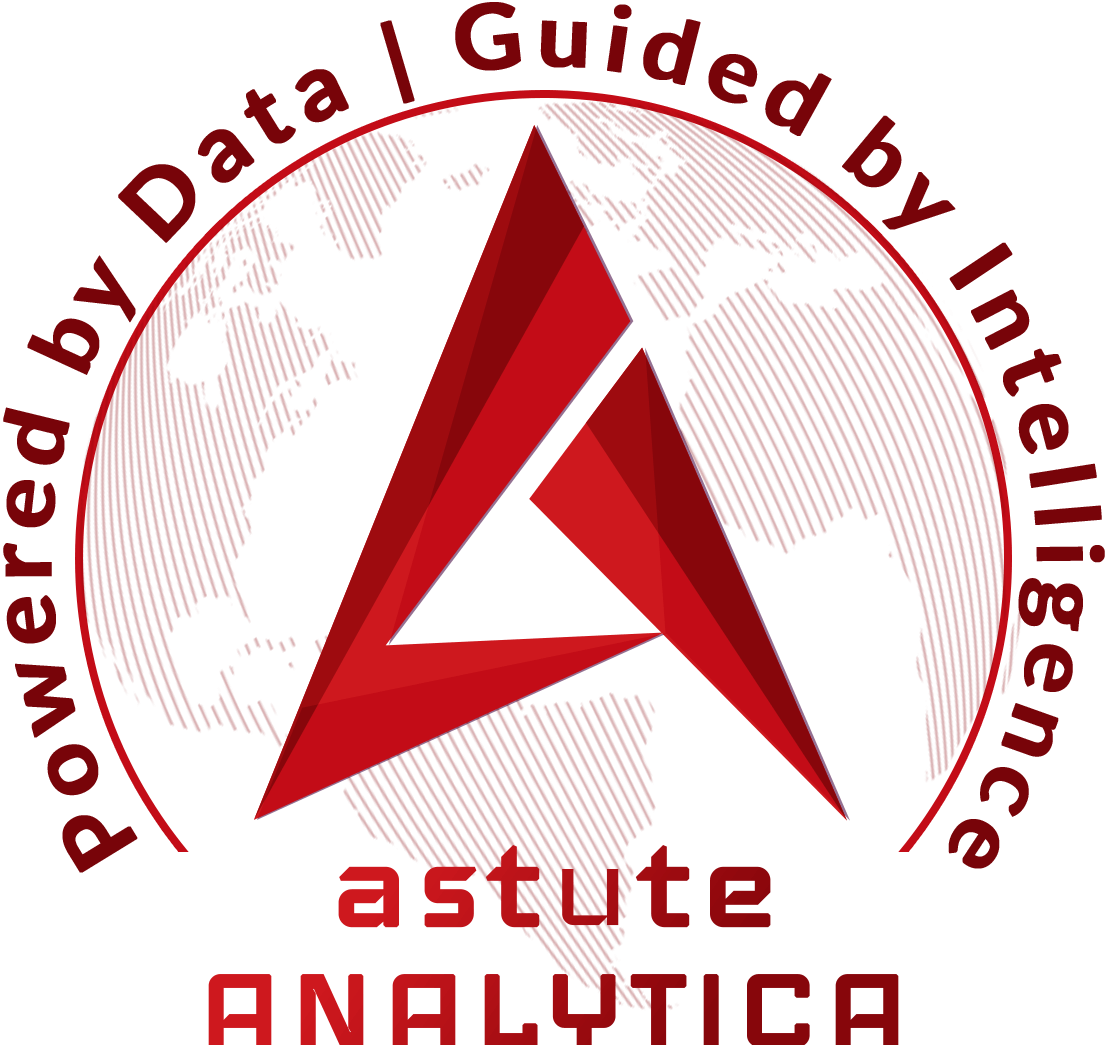 Global Electric Vehicle Charging Station Market (By Charger Type – Slow Charger (≤ 22 kW), Fast Charger (> 22 kW); By Connector Protocol – CHAdeMO, Combined Charging System (CCS), Others; By Application – Commercial, Residential; By Charging Method – AC Charging, DC Charging; By Region/ Country – North America, Europe, Asia Pacific, Middle East & Africa (MEA) and South America) – Industry Dynamics, Market Size, and Opportunity Forecast to 2027
Rising awareness regarding the environment protection and reduction of carbon emission has greatly fuelled the Global Electric Vehicle Charging Station (EVCS) Market. Moreover, a surge in demand of electric vehicles has been observed round the globe. There is a constant rise in number of EV users especially in the U.S., Japan and Western Europe. With multiple players improvising on their business strategies and policies to driver sales and adoption among the consumers, EV industry has seen sharp rise in number of players investing across the supply chain.
Global EVCS market generated a considerable revenue amounting to approximately US$ 23 Bn in 2019 and is projected to grow at a compound annual growth of over 20 per cent for 2021 to 2027 period. The shifting consumer preference towards the environment friendly options so as to reduce carbon footprint has propelled the adoption of electric vehicles. Growing carbon emission is mainly due to increasing number of vehicles on road across the globe and the exponentially growing transportation sector. International aviation witnessed a major percentage increase in greenhouse gas emissions over 1990 levels (+114 %), followed by road transport (+22 %). It is also observed that emissions from transport (including aviation) further increased by 1.5 % in 2017. Also, the stringent regulation has been implemented from government's end to promote the use of electric vehicles. Government bodies also provides various subsidies and other benefits for both supply and demand side. For instance, Through the Natural Resources Canada (NRCan) program, the federal government invested $96.4 million in electric vehicle and hydrogen charging stations across the country. Without these grants and subsidies, EVs are more expensive than Internal Combustion Engine (ICE) cars while, due government aids the EV models become cheaper than their ICE counterparts. Thus, consumers looking to benefit from these types of regulations are attracted to EV as they provide a cheap mobility solution in the recent period of high fuel prices.
The cost of setting up an EV infrastructure could possibly be a costly affair which impede the market growth. Different types of charging infrastructure are required for different types of vehicle such as, 2-wheeler, 3-wheelers, passenger vehicles, commercial vehicles. Moreover, deployment of fast and wireless chargers is projected to grow at a significant rate to offer better customer experience. Also, electricity is required for building, finance, maintenance and to operate power plants and electricity grids and there is a consistent fluctuation in the cost of electricity required for EVCS. Rapid implementation of changing technology is also one the major challenge faced by EVCS market, as adopting advanced technologies such as wireless charging, V2G & V2X charging technology will change the cost infrastructure as well. For instance, studies have revealed that the cost of charging infrastructure components ranged from US$ 2,500 to US$ 7,210 for level 2 commercial chargers whereas 50kW fast DC charging infrastructure ranges fro m US$ 20,000 to US$ 35,800.
The market comprises of different types of EV chargers including slow chargers with lower than 22kW power and fast chargers with more than 22 kW power, the latter are more preferred as they reduce the charging time and commonly deployed across commercial locations, particularly fuel stations. In connector protocol's segment, CCS is mostly preferred as it provides reverse power transfer, inductive charging facilities as well as wireless charging. Among various applications, growth of the commercial application is more than residential sector due to deployment of charging stations in office spaces. Additionally, governments of countries like Germany, Canada, France are making constant investments in order to increase the EV for public transport.
To read more, click and submit sample request @ https://www.astuteanalytica.com/request-sample/electric-vehicle-charging-station-market
The regional analysis included the regions North America, Europe, Asia Pacific, Middle East & Africa and South America. Asia Pacific is the dominating region due to large scale growth of EV charging network in China, growing demand for affordable electric vehicles for daily use, and governments promoting electric vehicles. The advanced electrification technology in China and the measures taken up by the Japanese and Korean government to improve the number of electric vehicles charging points has propelled market in APAC region. Indian government is also planning to equip about 69,000 EV charging stations across India as part of its first phase of EV infrastructure growth.
ABB Limited, one of the leading players in the market has teamed up with Porsche Japan in April, 2019 to develop a dedicated high-power charger for Porsche's electric vehicles (EVs) in Japan. BYD Auto, has entered a partnership with Goldstone to set up EV charging stations along their e-bus routes in India. Other key players doing well in the market are Chargemaster plc, ChargePoint, Inc., Eaton Corporation, Schneider Electric SE, Siemens AG and Tesla Motors among others. Global EVCS Market can be segmented on the basis of following.
By Charger Type (Slow Charger (≤ 22 kW), Fast Charger (> 22 kW))
By Connector Protocol (CHAdeMO, Combined Charging System (CCS), Others)
By Charging Method (AC Charging, DC Charging)
By Application [Commercial (Hospitality, Retail, Office Spaces, Fleet Stations), Public transport, Private transport, Residential (Single unit house, Multi-dwelling units
(Apartment buildings)
By Geography
North America (U.S., Canada, Mexico)
Europe [Western Europe (The UK, France, Italy, Spain, Germany, Rest of Western Europe), Eastern Europe (Poland, Russia , Rest of Eastern Europe)
Asia Pacific (China, Japan, India, Australia & New Zealand, ASEAN, Rest of Asia Pacific)
Middle East & Africa (MEA)–UAE, Saudi Arabia, South Africa, Rest of MEA
South America (Argentina, Brazil, Rest of South America)
Several key players contributing in the market include the following.
ABB Ltd.
AeroVironment Inc.
BYD Auto
Chargemaster PLC
ChargePoint, Inc.
Eaton Corporation plc
Leviton Manufacturing Co., Inc.
Schneider Electric SE
SemaConnect, Inc.
Siemens AG
Tesla Motors, Inc.
*Note: Additional companies can be included on request
Have Any Query Or Specific Requirement? Feel Free to Ask Our Industry Experts at https://www.astuteanalytica.com/industry-report/electric-vehicle-charging-station-market
Table of Contents
Chapter 1. Research Framework
Chapter 2. Research Methodology
Chapter 3. Executive Summary: Global Electric Vehicle Charging Station Market
Chapter 4. Global Electric Vehicle Charging Station Market Overview
Chapter 5. Global Electric Vehicle Charging Station Market Analysis, By Charger Type
Chapter 6. Global Electric Vehicle Charging Station Market Analysis, By Connector Protocol
Chapter 7. Global Electric Vehicle Charging Station Market Analysis, By Application
Chapter 8. Global Electric Vehicle Charging Station Market Analysis, By Charging Method
Chapter 9. Global Electric Vehicle Charging Station Market Analysis, By Region/ Country
Chapter 10. North America Electric Vehicle Charging Station Market Analysis
Chapter 11. Europe Electric Vehicle Charging Station Market Analysis
Chapter 12. Asia-Pacific Electric Vehicle Charging Station Market Analysis
Chapter 13. Middle East & Africa Electric Vehicle Charging Station Market Analysis
Chapter 14. South America Electric Vehicle Charging Station Market Analysis
Related Report
Global Electric Vehicle Market – Industry Dynamics, Market Size, And Opportunity Forecast To 2027
Media Contact
Company Name: Astute Analytica
Contact Person: Akanchha
Email: Send Email
Phone: +18884296757
Address:BSI Business Park H-15, Sector-63, Noida UP- 201301 – India
City: Noida
State: Uttar Pradesh
Country: India
Website: www.astuteanalytica.com